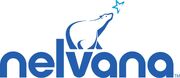 Nelvana Ltd.
(now known as Nelvana Enterprises, Inc.) is a Canadian animation studio and children's media company owned by Corus Entertainment. Founded in 1971, it was named by founders Michael Hirsh, Patrick Loubert and Clive A. Smith after a Canadian comic book superheroine created by Adrian Dingle in the 1940s. The company's production logo is a Polar bear looking at the North Star. Most of its films, shows and specials are based on licensed properties, mainly children's literature, but original programming is also part of its roster. It ventured into the world of live action from its establishment and continues to do so.
Nelvana also distributes internationally two Nickelodeon shows: Taina and The Fairly OddParents. As of 2001, its library comprises more than 1,650 cumulative half-hours of original programming. The company has international offices in France, Ireland and Japan.
External links
https://www.animenewsnetwork.com/encyclopedia/company.php?id=170
https://www.imdb.com/company/co0015560/
http://www.bcdb.com/cartoons/Other_Studios/N/Nelvana_Limited/index.html
Community content is available under
CC-BY-SA
unless otherwise noted.